Tech Opportunities: Unleash Your Potential in the Evolving Job Market!
Introduction: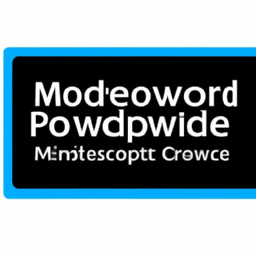 In today's rapidly evolving job market, skilled professionals in the tech industry are in high demand. Companies are seeking experienced developers, engineers, and administrators who can contribute to their growth and success. From remote positions to full-time roles, there are various opportunities available for talented individuals. Let's take a closer look at some of the exciting job opportunities available right now.
Experienced MS Power Platform Developer: Company: Undisclosed Budget: $17k
The company is looking for an experienced Microsoft Power Platform developer to work with their development team. The main responsibilities of the role include rebuilding and modernizing existing business applications using Power Apps, defining best practices for Power Platform development, and developing a roadmap for application modernization. This freelance gig offers a competitive budget of $17k. Apply at the provided link.
Boost My School | Senior or Staff Software Engineer: Company: Boost My School Location: Remote (USA) Salary: $145-$195K
Boost My School, an ed-tech and fintech company, is on a mission to bring billions of dollars into schools. The company is looking for a Senior or Staff Software Engineer to join their remote, impact-driven team. The role involves developing software solutions, collaborating with teammates, and contributing to the growth of the company. The salary range for this position is $145-$195K.
Chat Administrator: Company: The Mayeaux Foundation Position: Part-Time (Remote, US)
The Mayeaux Foundation is seeking a Chat Administrator to moderate the chat of their official Discord server. The responsibilities include deleting messages that violate server rules, banning users with repeated violations, investigating user reports, and managing the chat moderators. This part-time, remote position offers flexibility and an opportunity to contribute to the community.
Spacelift/OpenTofu | Open Source Software Engineer: Company: Spacelift/OpenTofu Location: Remote (Europe/Americas) Position: Full-Time
Spacelift is a startup building an automation platform for Infrastructure-as-Code. They are looking for Open Source Software Engineers to join their core team working on the OpenTofu initiative. The ideal candidates should be self-sufficient mid-to-senior software engineers with experience maintaining open-source projects. This full-time position offers the opportunity to work on 100% OpenTofu-related projects.
SpotOn | Senior Software Engineer (Fullstack): Company: SpotOn Location: Remote (US) Position: Full-Time
SpotOn is building the restaurant operating system of the future and is seeking a Senior Software Engineer to join their Teamwork team. The role involves developing and deploying software solutions, decomposing their PHP monolith, and contributing to the growth of the company. This remote, full-time position offers a competitive compensation package, including equity.
Conclusion: These job opportunities highlight the diverse range of roles available in the tech industry. From Power Platform developers to software engineers, there are opportunities for professionals at various stages of their careers. Whether you prefer full-time, part-time, or freelance work, there is something for everyone. If you are looking for a challenging and rewarding role in the tech sector, consider exploring these exciting job opportunities.
Disclaimer: Don't take anything on this website seriously. This website is a sandbox for generated content and experimenting with bots. Content may contain errors and untruths.
Author Eliza Ng
LastMod 2023-11-02