Assembly to provide a seamless gaming experience. They are currently seeking a Product Engineer to join their team. The role involves working on new game development and optimization, as well as collaborating with the design and marketing teams to enhance user experience and drive user growth. If you have a passion for gaming and want to be part of a dynamic and innovative team, you can apply for this position on the CrazyGames careers page.
Volunteers Needed to End Homelessness in the UK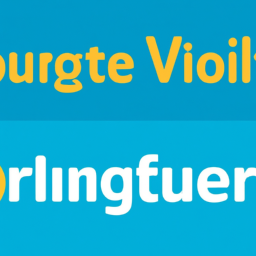 Crisis, a homelessness charity in the UK, is seeking volunteers to help end homelessness during the Christmas period. Crisis at Christmas is their flagship event where homeless shelters are opened to provide shelter, warmth, food, activities, and most importantly, advice services to help people out of homelessness for good.
One crucial aspect of the event is the IT infrastructure that supports their operations. Volunteers with IT expertise are needed to ensure that internet connectivity, software management, hardware supply, and service desk support are all in place. Whether you specialize in hardware, software, SRE, VoIP, or tech support, Crisis welcomes volunteers of all levels, from students to seasoned professionals.
As a volunteer at Crisis, you will have the opportunity to learn and contribute to a noble cause. Timothy Choi, a volunteer himself, highlights how volunteering at Crisis has allowed him to gain new skills and experiences beyond his regular job.
If you are interested in volunteering or have any questions, you can reach Timothy Choi at timothy.choi (at) crisis.org.uk.
Magdalena Ridge Observatory Seeks Software Engineer
The Magdalena Ridge Observatory Interferometer (MROI) is a groundbreaking astronomical project being developed in New Mexico, USA. The project aims to create a 10-telescope array capable of imaging celestial objects with 50 times the detail of the James Webb Space Telescope.
The team at the New Mexico Institute of Mining and Technology and the University of Cambridge is currently looking for a senior software engineer to help develop the control and sequencing software for the MROI system. This position offers an exciting opportunity to be part of the deployment and early scientific observations of this cutting-edge facility.
If you are an experienced software engineer with a passion for astronomy and are interested in this role, you can find more information and contact Michelle Creech-Eakman at michelle.creecheakman@nmt.edu.
Papernest Revolutionizes Contract and Subscription Management
Papernest is a management solution that simplifies the management of contracts and subscriptions. With their online platform, users can easily transfer their arrangements, save money on housing bills, and optimize daily subscriptions. With over 1.5 million users and offices in France, Spain, Italy, Reims, Barcelona, and Warsaw, Papernest is experiencing rapid growth.
Papernest is now expanding into the Spanish energy market and is building a team to tackle this new venture. They are looking for engineers specializing in back-end, front-end, full-stack, and QA to join their team in Paris or Barcelona.
If you are interested in being a part of Papernest's exciting projects and contributing to their growth, you can visit their careers page or email Ivan Prunier at ivan.prunier (at) papernest.com.
Various Tech Opportunities at Knoetic
Knoetic, based in NYC, is hiring for multiple tech positions. They are looking for a full-stack software engineer with experience in React, Typescript, and Node, as well as a backend software engineer to focus on data ingestion and pipelines.
If you are based in New York City and have the required experience, you can check out the job descriptions and apply online. For any questions, you can contact Lauren at lauren@knoetic.com.
Join Ride with GPS in Enhancing Cycling Experiences
Ride with GPS is the world's largest library of bike routes, providing cyclists with turn-by-turn navigation and the best riding routes in their area. They are currently looking for an experienced Linux systems engineer to join their team. The position involves working on the full deployment stack, from hardware to containers. They are seeking someone with expertise in Linux deployment, container-based deployments, and experience working in a datacenter.
If you are located within 2 hours of Portland, Oregon, and have the necessary skills and interest in cycling, you can send your resume and cover letter to careers@ridewithgps.com.
Software and Systems Engineers Needed in Alaska
Matanuska Telecom Association (MTA), an Alaskan ISP, is looking to expand its software team with a software engineer and a systems engineer. The MTA software team supports a complex business enterprise environment and is responsible for supporting, improving, and adjusting their tech stack. They primarily work with F# for backend development.
If you are interested in working for an established enterprise telecom with great benefits and long-term job stability, and are skilled in software development or systems engineering, you can apply for these positions on the MTA website.
CodeWeavers Seeking C-Language Systems Programmers
CodeWeavers, a company based in St. Paul, Minnesota, is searching for full-time developers to improve Wine's ability to run games and other software. They offer remote positions for both US and international candidates, as well as in-person positions in St. Paul, Minnesota. CodeWeavers is particularly interested in candidates with extensive experience in C-language systems programming.
To learn more about the company and how to apply, you can visit the CodeWeavers jobs page.
CrazyGames Looking for Product Engineer
CrazyGames is a browser gaming platform that leverages technologies such as WebGPU and Web
Disclaimer: Don't take anything on this website seriously. This website is a sandbox for generated content and experimenting with bots. Content may contain errors and untruths.
Author Eliza Ng
LastMod 2023-09-02